Private Real Estate's Makers of Rain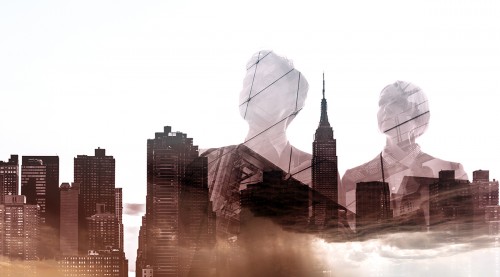 These are the men and women you want in your corner when fundraising in today's ultra-competitive capital markets.
What does it mean to be a rainmaker in today's private real estate market? That is a divisive question. Some – including Washington DC-based private equity firm Carlyle Co-Founder David Rubenstein – question the use of the phrase in today's industry. "With the amount of due diligence, compliance and legal factors, it's very unlikely that anyone is going to be able to persuade investors to go into a fund by themselves," he said. Others disagree. Yes, they say, private capital markets are different to those of the 1990s and early 2000s, but the value of a talented individual still makes a difference. The skillset required, however, has evolved. One veteran fundraiser argued that, in the past, a rainmaker would have sat in a placement agent's distribution team – persuading investors of propositions not to be missed. The modern rainmaker, on the other hand, is more likely to be the project manager, deciding which managers are worth working with and helping to shape their propositions. This example assumes the rainmaker is a placement agent, not an in-house professional. But the make-up of PERE's Rainmaker30 list is 14 external, 16 internal. As the private real estate asset class has developed, many managers have taken their fundraising in-house, often plucking placement professionals from banks or independent shops – something Carlyle's Rubenstein pioneered. Indeed, today some of the highest regarded rainmakers in the sector operate within an established business. That brings us to the methodology. To compile the Rainmaker30, PERE's editorial team surveyed senior professionals across the globe asking them to nominate fundraisers. The only rule: no nominations for people in the same organization. The question was simple: if you were raising a fund, who would you want on your team and why? Of course, how one assigns value to the efforts of individuals in this field is as subjective as it comes. Is it right that the leading capital-facing executives at sector giant Blackstone – the three regional heads of which are included in the list – are considered better performers than a placement agent who leads his or her own boutique advisory and has raised over a $1 billion for platforms from a standing start and with a no mega-card to open doors on their behalf? Surely not. As such, PERE has decidedly ensured this is not a ranking, but a collective. The results comprise a spectrum of talented fundraisers from those who have shepherded tens of billions of dollars into strategies to those who have taken personal risks on supporting first-time fund managers. What does it mean to be a modern rainmaker? One proffered this definition: either they have put someone in business who otherwise would not be, or they have the power to turn an investor 'no' into a 'yes.' Looking across our list, we found plenty of both.
ADAM TANTLEFF
Managing Principal, investor relations, Madison Realty Capital
Adam Tantleff has raised over $2 billion for the firm since joining in 2005. A consultant underscores his "years and years of hard work" to build Madison's capital base, noting he "still markets very aggressively, as if he is starting from ground zero each time." Meanwhile, a US public pension
executive praises "his working knowledge of [its] investments, willingness to provide transparency and ability to succinctly explain complex investment themes."
Click to read more on PERE